USAID Assists Cybersecurity and Infrastructure Security Agency Host Cybersecurity Hygiene Workshop for Government Agencies
The Cybersecurity and Infrastructure Security Agency (CISA), assisted by the United States Agency for International Development's Better Access and Connectivity (BEACON) Project, held a Cybersecurity Hygiene Workshop on March 6-9, 2023 at the Sheraton Bay Manila.
The workshop provided 48 government personnel from various Philippine agencies including the Department of Information and Communications Technology, Bureau of Internal Revenue, Bangko Sentral ng Pilipinas, and the Department of Transportation with vital knowledge and skills to implement effective cybersecurity practices to protect their respective organizations from cyber threats. The workshop covered topics such as network security, incident response, risk management, and data privacy.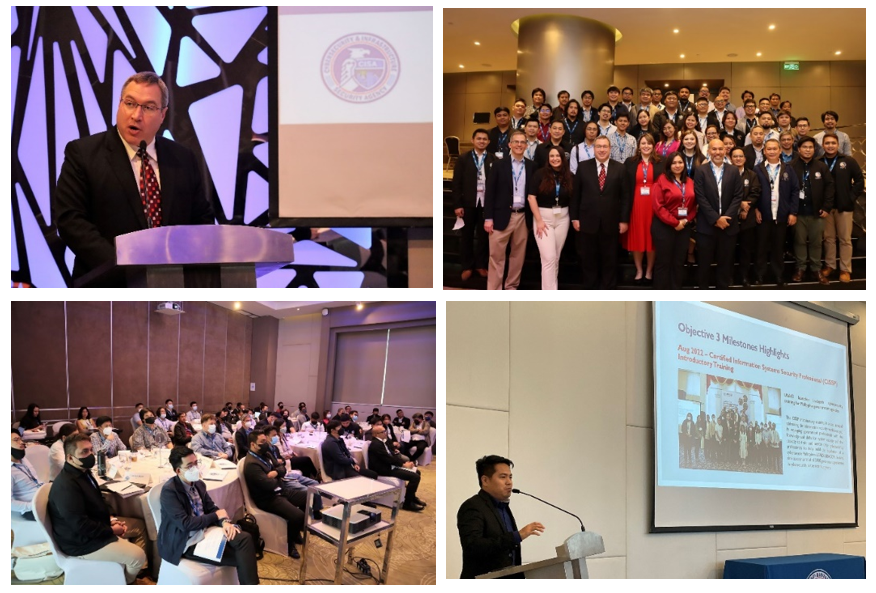 The interactive nature of the workshop allowed participants to engage in meaningful discussions and activities that enhanced their learning experience. CISA is an agency of the U.S. Department of Homeland Security responsible for strengthening cybersecurity and infrastructure protection across all levels of government. With a deeper knowledge and understanding of cybersecurity practices, government agencies can mitigate threats and enhance protection measures for critical physical and cyber infrastructure.
Image caption: (Top left photo) U.S. Embassy Manila Economic Counselor David Gamble delivered the welcome message. (Top right and bottom left photos) About 48 government employees participated in the four-day workshop. (Bottom right) USAID's BEACON Cybersecurity Skills Specialist Nathanael Alcain presented the project's cybersecurity initiatives and training opportunities.